Sunnier days are on their way, but if your garden could do with a bit of an update ready for the summer then these garden furniture ideas will help you to create the perfect outdoor space.
Whether you want an open-air space for relaxing or hosting garden parties, you need to spend some time picking out the right garden furniture that works for you.
We've got an excellent selection of stylish and affordable outdoor furniture. So, whatever size garden you have, we know these ideas will help you decide how to use your outdoor space.
Comfortable Outdoor Seating Area
The garden should be a space to unwind, so one of the most important things is to create a comfortable place to sit. Garden sofas are perfect for relaxing through the day and into the evening. 
Go for a contemporary look with the rattan Orlando set, a modular furniture set-up available as a 4 or 6 seater that allows you to customise your furniture depending on your garden, style and needs. The textured weave adds a stylish touch to the garden furniture, but it's tough enough to withstand the elements. 
Add brightly coloured cushions and create the ideal spot for enjoying your morning coffee or entertaining friends.
Garden Furniture For Alfresco Dining
If you want to eat outside during the summer, invest in some garden furniture to create an alfresco dining space. 
Opt for an extendable dining table to have plenty of space when entertaining guests over, and if you don't think you'll eat outside too often you could always move a small dining table from inside onto a dry patio. For a small garden or a balcony, you can choose a bistro set that's perfect for two.
If you're looking to maximise your living space, having an outdoor dining area can be a lovely way to share family meals and make the most of the outdoors. Our outdoor garden dining sets would be perfect for your patio or deck.
Choose from a more casual set like our Marbella that incorporates a comfy sofa as well as chairs, bench and dining table: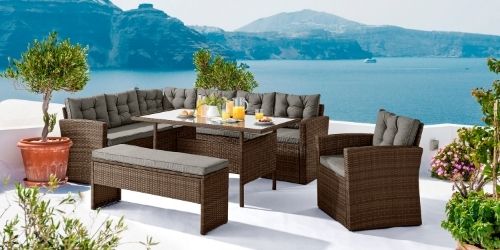 Or go for something a little bit more structured and formal, like our Bali set with comfy rattan seats and a dinner table. These would be great for conservatory dining rooms, too!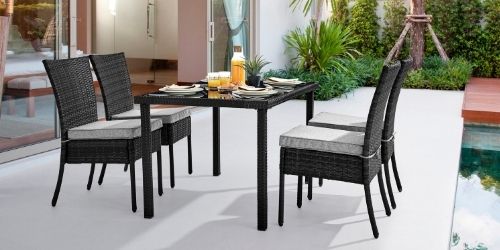 A Cosy Reading Corner
Make the most of every inch of your garden by using a neglected corner to create a cosy spot to read a book in.
Use one of the armchairs from our Orlando sets, or our super comfy Egg or Moon chairs, surround it with some planters or trellises and make your own little hideaway to escape from the world. With a few cushions, a throw, and a side table to perch a drink on, you'll have the perfect spot to relax all day.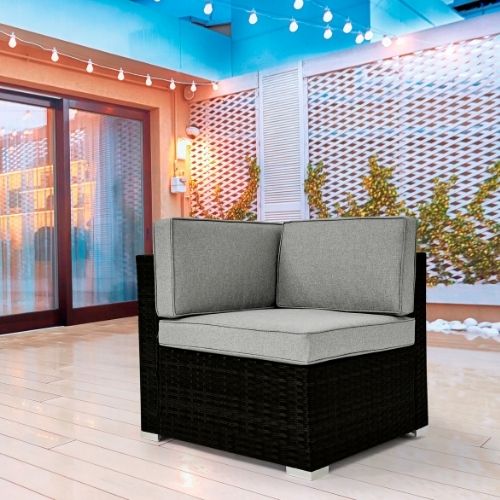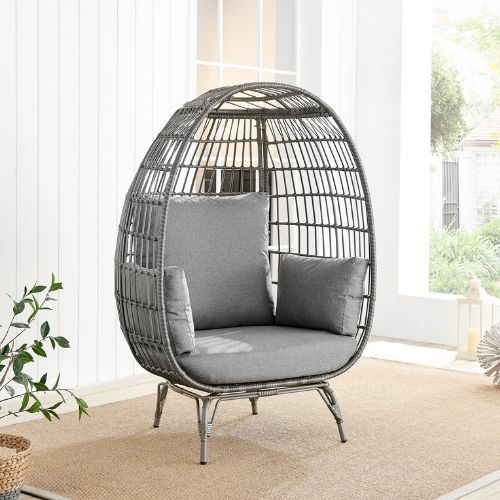 Soak Up The Sun
Invest in a comfortable sun lounger so that you can lie down and soak up the sun when it's out. There are plenty of options that will suit all garden sizes.
Choose fold-up loungers in a bright colour or pattern to create a holiday vibe in your garden. Or pick a bigger wooden sun lounger with some neutral coloured cushions for a more classic look, but make sure that it has wheels so you can easily move it around and catch the rays through the day. Adjustable backs will also make it easy to stay comfortable throughout the day.
Create Some Shade
Don't forget to create some shade so that you stay safely out of the sun during the middle of the day. Parasols are great for covering up your dining furniture. Alternatively, you can consider a gazebo or marquee if you're hosting a garden party.
For something a bit more permanent, invest in a wooden gazebo and turn it into an outdoor living room. It'll provide plenty of shelter, whether it's sunny or raining, and you can add garden furniture inside, and some bright cushions to make it the perfect garden retreat.
Finishing touches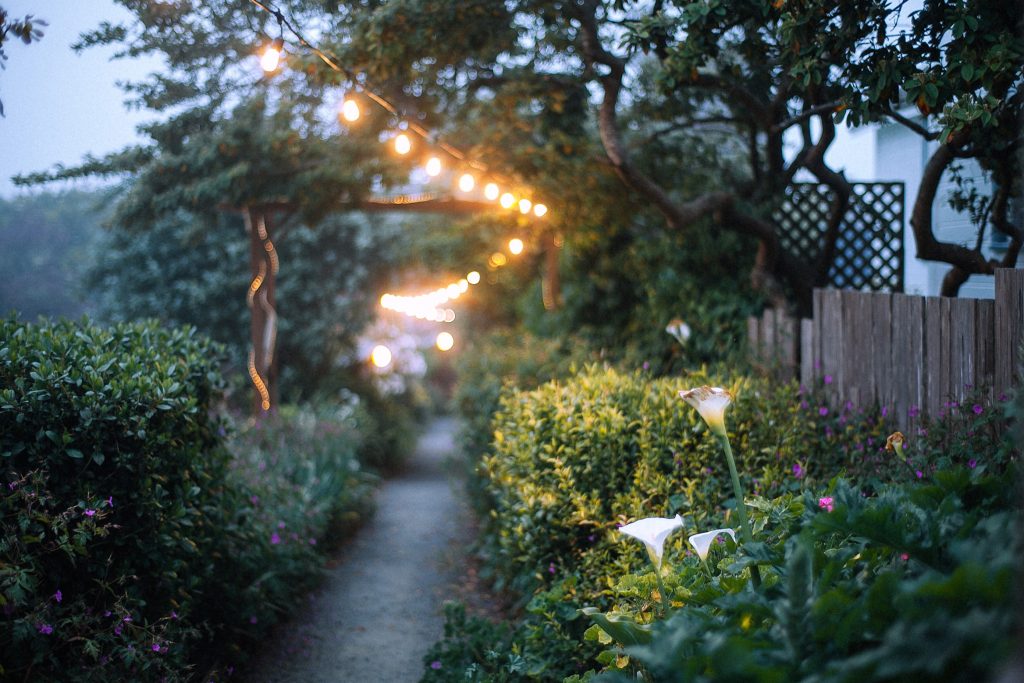 Once you've found the perfect garden furniture ideas, complete your outdoor space with some lighting so you can enjoy it in the evening. Add solar-powered lanterns or string lights to create a warm, inviting glow.
Garden Furniture Ideas: Planning Your Garden Setup
When looking at garden furniture ideas and how to set up your outdoor space there are a few things you need to consider:
How much space do you have outdoors? If your garden is fairly small then you need to think about how you can maximise the space. Choose garden furniture that's versatile and easy to move.
Do you have space to store your garden furniture? Choose smaller or foldaway garden furniture if you don't have much room to store it. If you're planning to leave it outside all year make sure to pick strong materials.
Are you happy to spend time maintaining your garden furniture? Consider that wooden garden furniture often needs to be treated with oil and kept clean to prevent it from rotting.
A garden is a perfect haven from the fast-paced world many of us experience. From comfortable seating to the finishing touches that make the space your own, these garden furniture ideas will help you to get ready for the summer and put together the perfect outdoor escape.
How Will You Style Your Garden Furniture?
Customer Photos